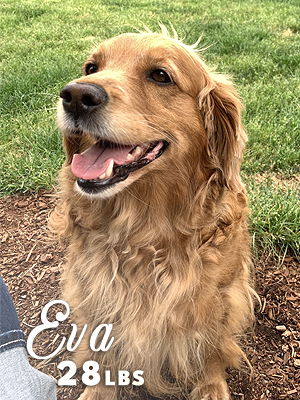 Eva
Eva - 'Kaya's Barbie Doll' comes to us from Petite Goldens and is our foundation female.

Eva is the biggest sweet heart. She is happy to walk the neighborhood or laze about all day. But her favorite location is laying at your feet. As long as she is close to her humans she's a happy camper. She takes garden duty to the next level patrolling the garden and keeping an eye out for any pests. She is super smart! We had chickens for several years and often had hawks swooping in trying to snatch a chicken. We would tell Eva to "Get 'em!" whenever a hawk started circling above. Now she always keeps her eye to the sky and will bark any time she sees a hawk circling overhead.

Eva weighs 28lbs. She is a multigenerational Miniature Golden. She is 48% Golden, 30% Cocker Spaniel, and 22% Poodle.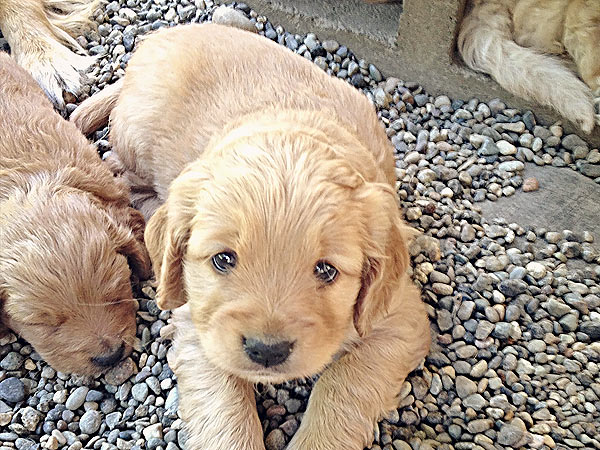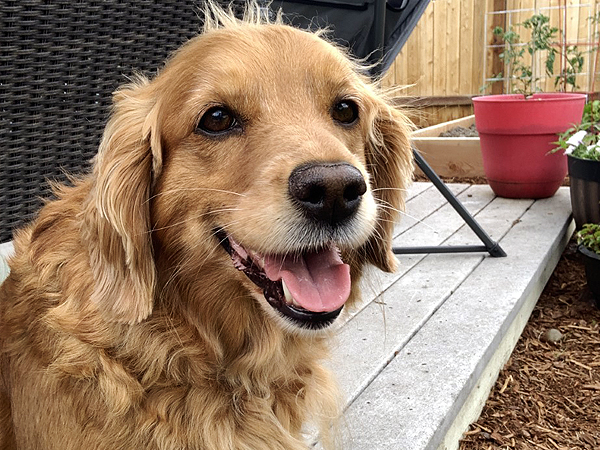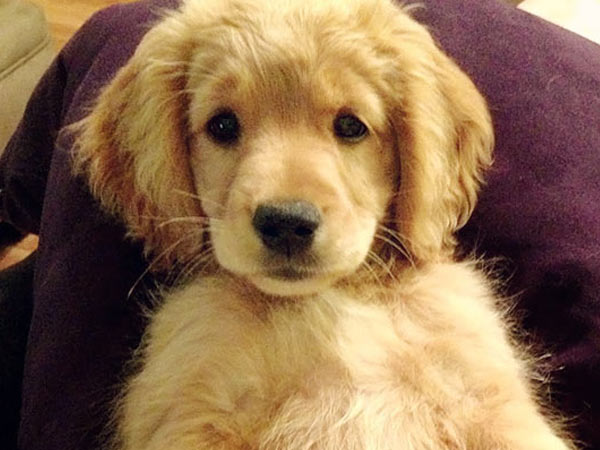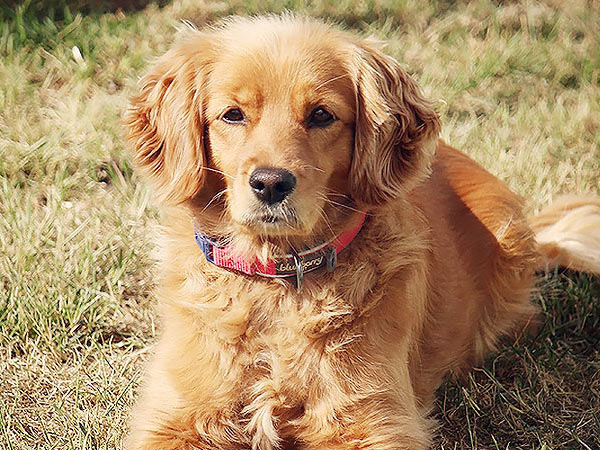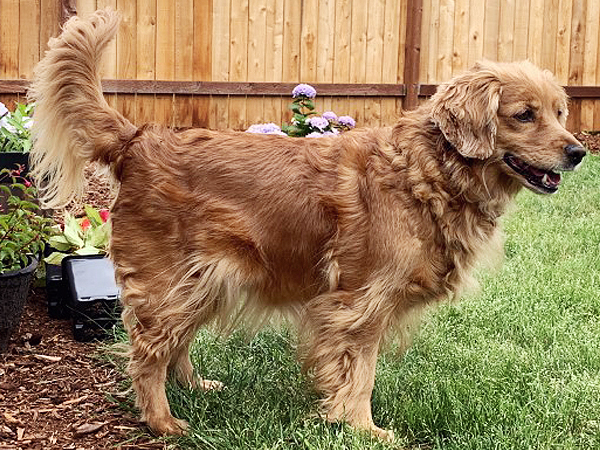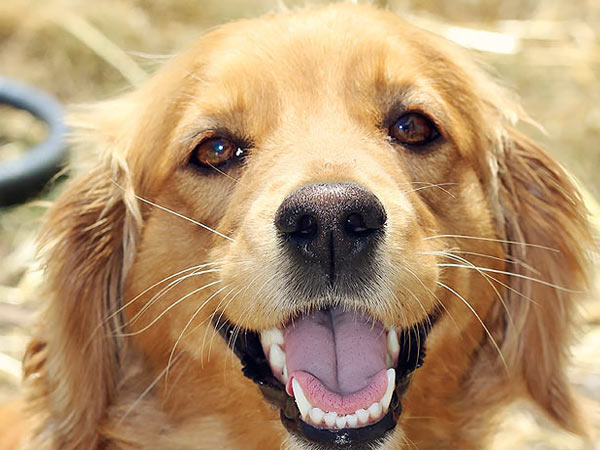 Wally
Wally is our snuggler. He wants to lay on your lap and use you for a pillow. He likes to watch TV and barks at any new doggy faces that may appear. He's a great watchdog and alerts us to any unusual activities he may witness… like the squirrels burying nuts in his front yard. Wally is a smart one too! He rings his bell to let us know when he wants out for a potty break and will even ring the bell for Eva or Sunny if they are outside and want back in. What a gentleman!! He loves to play fetch and wrestle with his brother Sunny. Most days you'll find them up to their usual shenanigans.

Wally weighs 22lbs. He is an F2 miniature Golden/Cavalier. He is 50% Golden Retriever and 50% Cavalier King Charles Spaniel.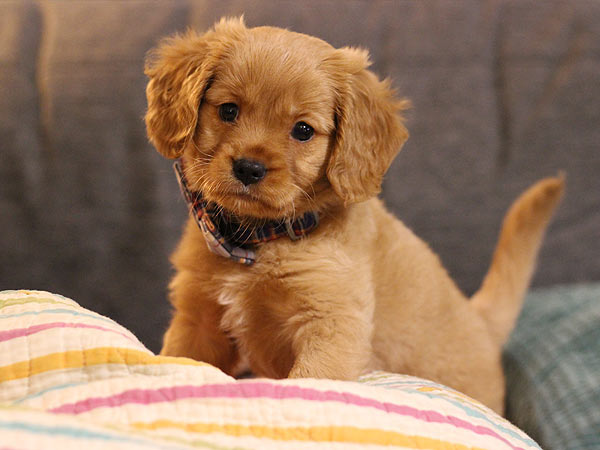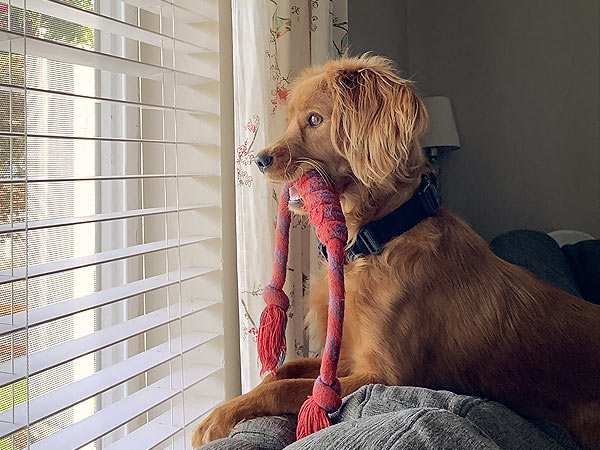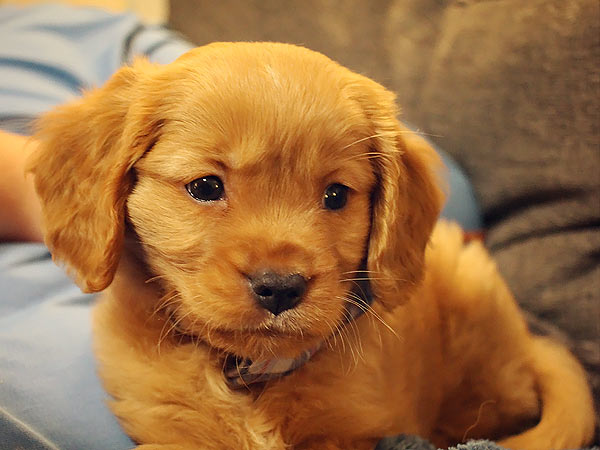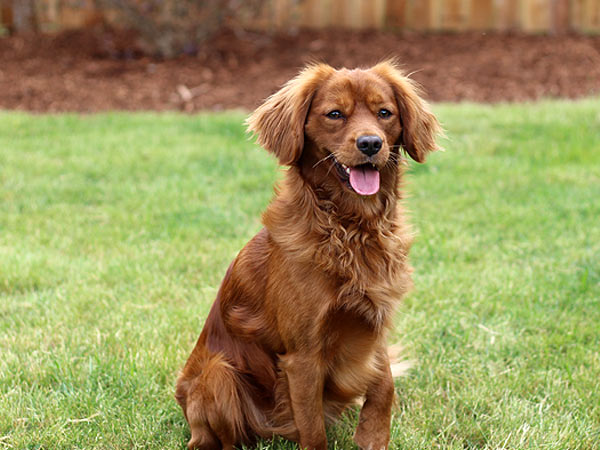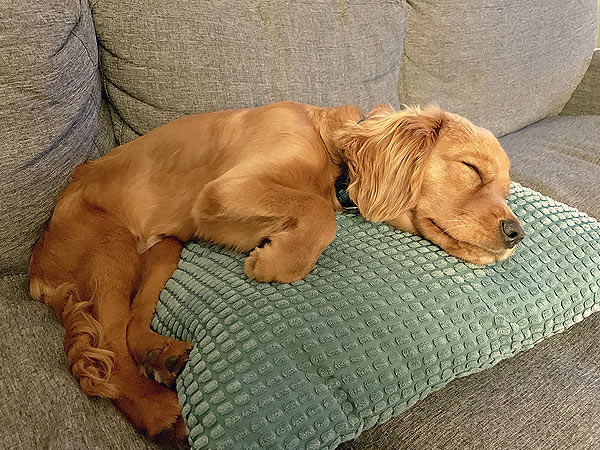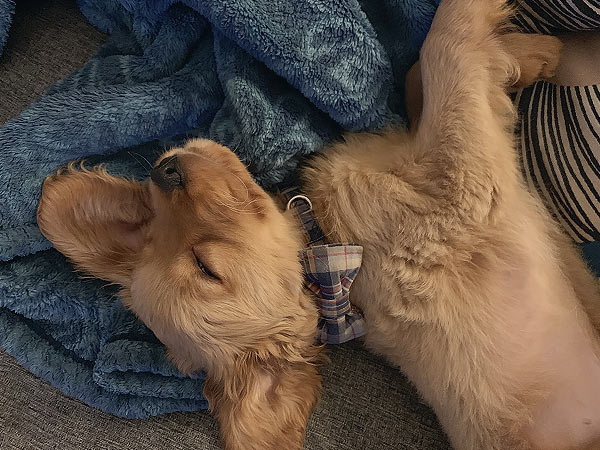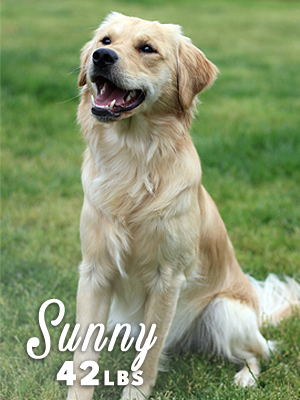 Sunny
Sunny is the new kid on the block. He is just under a year old and ready to play! He loves to play fetch and keep away… keep away from Wally. Hahaha. He's got a funny personality and is quite a snuggler in his own right. He's a bit of a goof ball and really mellow. We joke that he must have been a ragdoll cat in his last life. The kids can do pretty much anything with Sunny and he is game for whatever. He doesn't mind laying on his back or propped up like a human between the couch cushions. Our youngest son will pull him through the house on a blanket and Sunny just stretches out and enjoys the ride. He's a sweet sunny delight.

Sunny weighs 33lbs. He is multi-generational Miniature Golden. He is 74% English Cream line Golden Retriever and 26% Cocker Spaniel.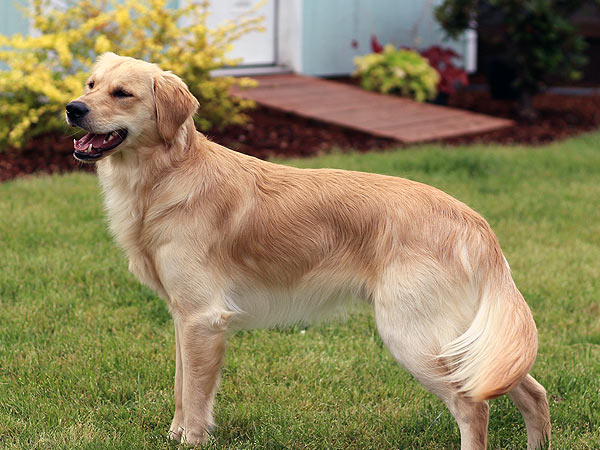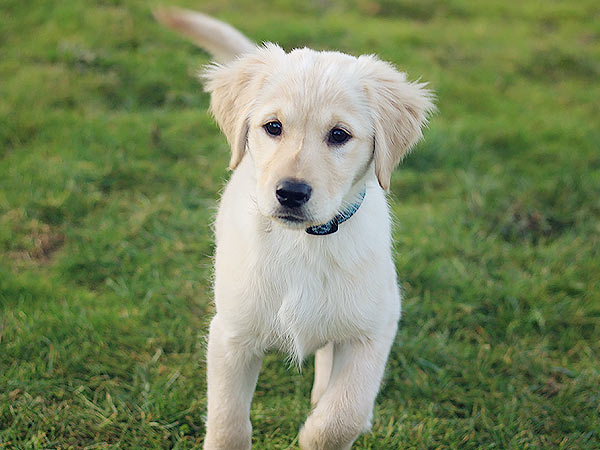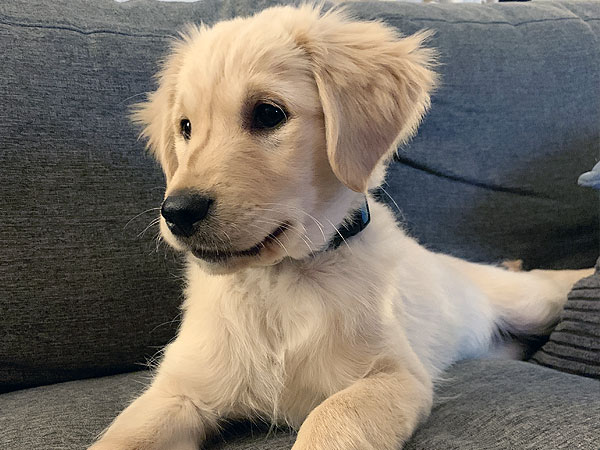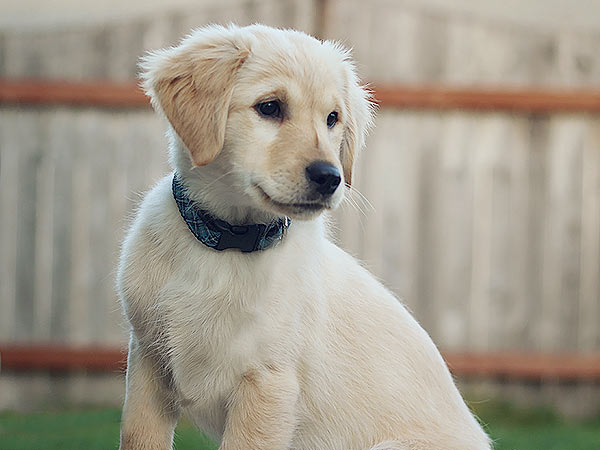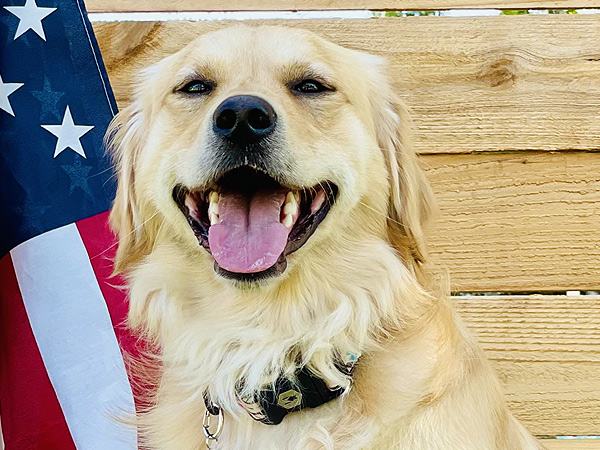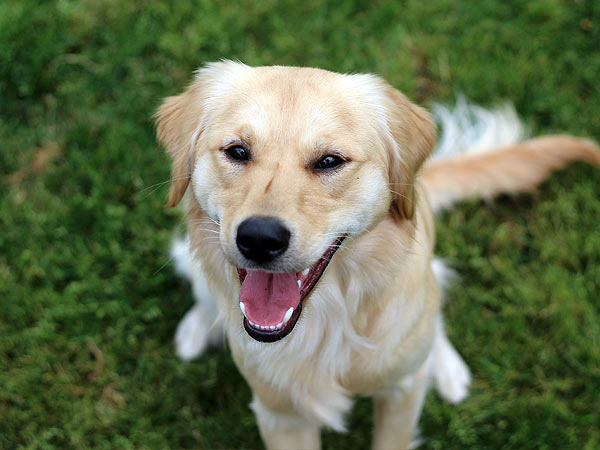 Start the adoption process today!!!